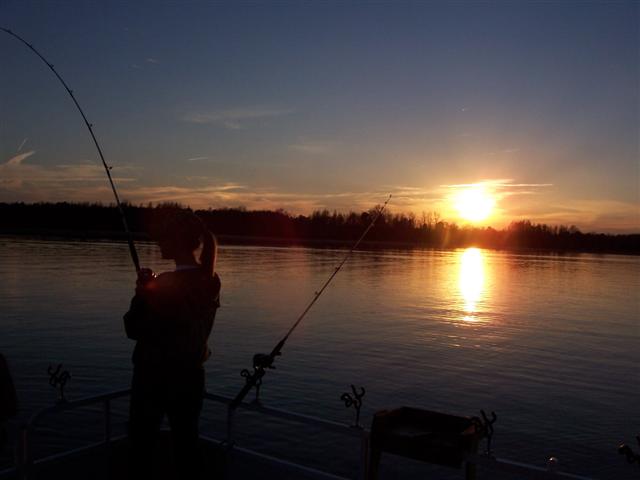 NO FISH! NO PAY!
GUARANTEED
We fish for catfish year round! Stripers are seasonal with the fishing being best during Aug., Sept, and Oct. Depending on water and weather conditions, catfishing is usually strong all year long. The tactics that we use will change from season to season but the catfishing is normally good! We have one of the best catfisheries in the world here on the Santee Cooper lakes.
WHAT DO I NEED TO BRING?
1. SUNSCREEN
2. RAINGEAR
3. WARM CLOTHES FOR THOSE COLD MORNINGS. REMEMBER THAT YOU CAN ALWAYS TAKE THEM OFF IF YOU DON'T NEED THEM BUT YOU CAN'T PUT THEM ON IF YOU DON'T HAVE THEM!
4. COOLER WITH YOUR FOOD AND DRINKS.
5. COOLER TO TAKE YOUR FISH HOME.
6. CAMERA.
7. VALID SC FISHING LICENSE. (EASILY PURCHASED FROM MARINA OR OVER THE PHONE BEFORE YOU ARIVE)